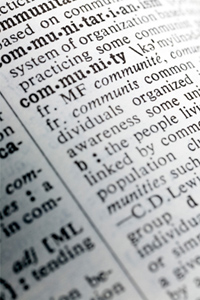 FOSTERING THE DEVELOPMENT AND PRESERVATION OF AFFORDABLE HOUSING IN EASTERN NORTH DAKOTA
The Eastern Dakota Housing Alliance (EDHA) was formed in 1996 as a loose affiliation of non-profit organizations interested in increasing the availability of affordable housing in their communities. This group developed the mission statement: "Fostering the development and preservation of affordable housing in Eastern North Dakota". In 1998, the organization incorporated as a non-profit corporation in the state of North Dakota. By the end of that year EDHA was recognized by the IRS as a 501(c)(3) organization, by the State of North Dakota as a Community Housing Development Organization (CHDO). In 2004, EDHA became a certified Community Development Financial Institution (CDFI) through the U.S. Department of Treasury.
EDHA has been a silent, but vital, part of many communities for a number of years. It was founded to create affordable housing to serve a population that may find housing otherwise unattainable. EDHA has continued to grow through partnerships with developers, community leaders and lenders with the ultimate goal of safe, healthy, livable and affordable housing. Through all these years the purpose of EDHA still remains the same.