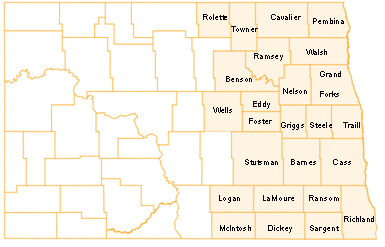 EDHA Service Area
Eastern Dakota Housing Alliance serves 25 counties in eastern North Dakota.
EDHA has participated in the development of projects totaling over 400 units, nearly 90% of which are affordable to lower income households. Multi-family projects have ranged from two units up to 45 units.
EDHA has also aided communities and developers to create 47 single-family housing in nine communities across our service area.
Through both HOME and Community Loan Fund Investments, EDHA has helped to create almost 450 units of single- & multi-family housing units.
Contact us if you are interested in developing housing in your community!
If you are interested in developing housing in North Dakota outside of our territory, please contact :
Affordable Housing Developers, Inc.