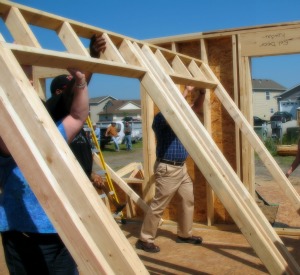 We work to preserve and create affordable housing in eastern North Dakota by partnering with communities, developers, and/or lenders. Developers may apply for one or both of two funding sources: HOME and Community Loan Fund (CLF).
The Eastern Dakota Housing Alliance (EDHA) was formed in 1996 in order to pursue it's mission of "Fostering the development and preservation of affordable housing in eastern North Dakota". We are recognized by the IRS as a 501(c)(3) organization. EDHA has two sources of funds that can be accessed by developers in order to attain EDHA's mission.
For more information on housing development and income/rent limits,
click here.